Songhoy Blues – Music In Exile (Deluxe)
Posted by
vibrations
on 15-12-15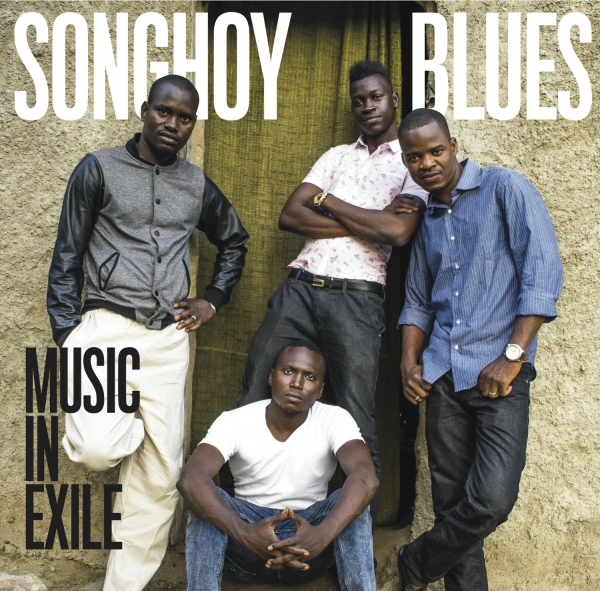 Songhoy Blues have without a doubt been this year's breakout act in terms of 'World' music (isn't all music world music?), with the effervescent 'Soubour' single causing all sorts of commotion on 6 Music and beyond. Released earlier in 2015, the band have given their debut album the deluxe treatment with the addition of 3 covers from their 'Re-Covered' EP.
It's easy to see why Songhoy Blues are so revered; their sound (lovingly referred to as Desert Blues) is incredibly infectious. It might be a little straightforward and at times obvious but when music is this catchy, quite frankly who cares? The record is chock full of 60's US guitar licks all underpinned with hypnotic tribal percussion and multi-layered vocals. Just try and sit still throughout the naggingly insistent 'Al Hassidi Terei', go on I dare you - it's impossible!
The band are capable of mixing it up in terms of pace as well. 'Sekou Oumarou' is slowed right down with some serious head-nodding chops and an omnipresent hand-clap/finger click metronome-tight time keeping. On the flipside 'Nick' rattles along in the classic driving rock style with its bluesy riffing and windswept beat.
Of the covers, led Zeppelin's 'Kashmir' is given a thorough going over which is interesting if not necessarily exhilarating but the run through 'Should I Stay Or Go' by The Clash is meh at best.
'Music In Exile' isn't about the covers though; it's about a terrific record put together under enormous duress by a crack unit of musicians who deserve all the acclaim that's coming their way.
Rob Fearnley