Gentlemans Pistols
Posted by
vibrations
on 12-11-15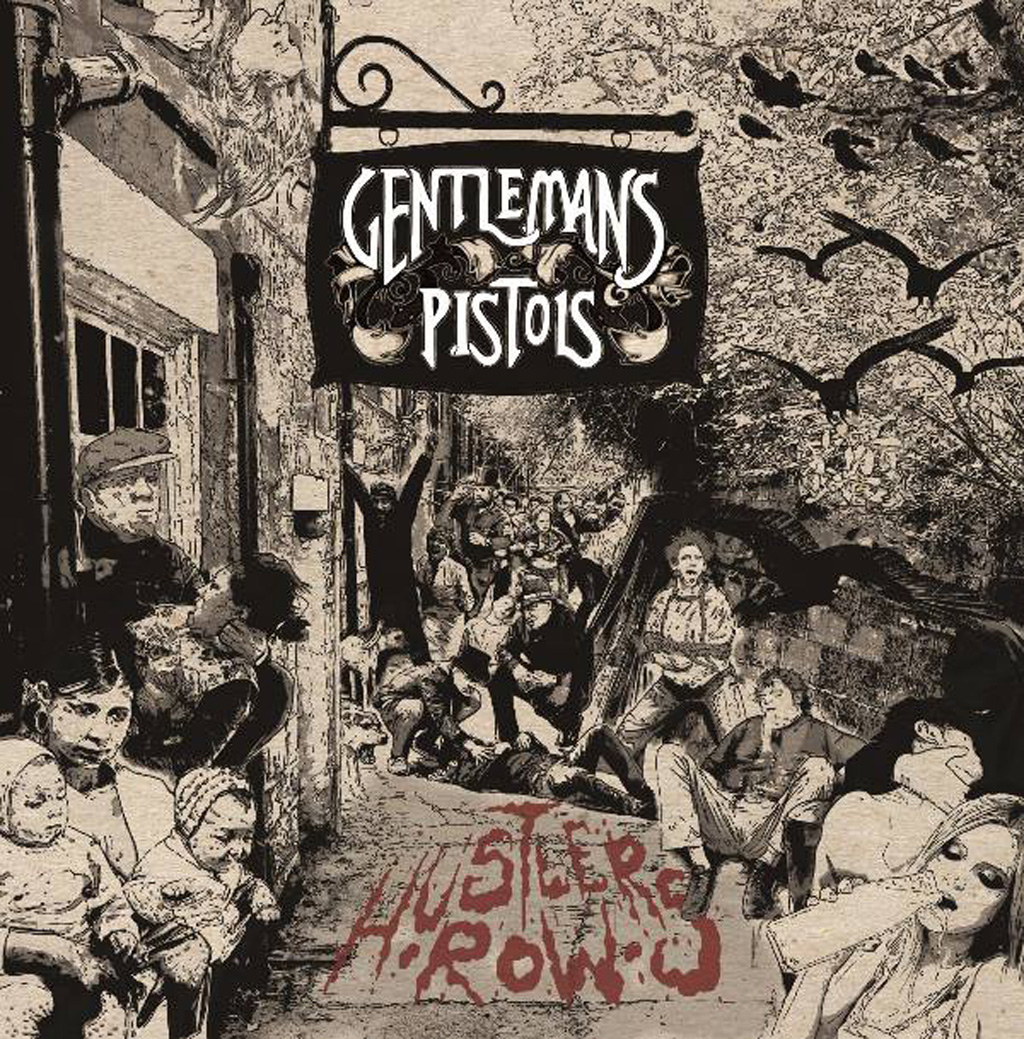 Sometimes the Leeds Music Scene is so large and so diverse that you can completely miss things. One of these things appears to be Gentlemans Pistols and, much as the absence of an apostrophe somewhere that makes my teeth itch, attention is due to this band who have been going since 2003. Now signed to Nuclear Assault, a label which boasts two of the big four (Slayer and Anthrax, doncha know), GP have a new album out, Hustler's Row. I say new, but there's something strangely familiar about things here.
First off, let's cut to the chase: GP are definitely Classic Rock, with a capital C. From the opener 'The Searcher' it is clear that they are taking their riffs from a more civilised time. In fact, 'The Searcher' sounds curiously similar to The Who's 'The Seeker', which may result in some lawsuits if I pursue this line. Bill Steer channels the spirits of Slash and Ritchie Blackmore, joined by James Atkinson for a textbook double riff while the drums tumble away under the brutal command of Stuart Dobbins. Steady, but do not expect the wheel to be reinvented here.
In fact, the album is, for the most part, an animated parade through the last forty years of rock, with nods to Thin Lizzy ('Devil's Advocate on Call'), Aerosmith ('Stress and Confusion'), Whitesnake ('Lady Teaser'), Kiss ('Dazzle Drizzler'), Fleetwood Mac ('Coz of You') and even Stevie Vann's body spray anthem 'Remember My Name' gets a riff check ('Time Wasters'). It's not new, but it is confident and passionate. What makes it more than an elaborate tribute album is the interplay of James Atkinson and Robert Threapleton's vocals. The Chris Robinson strength of James and the lighter harmonies of Robert lift the whole thing above being merely Classic Rock, and even though the lyrics are about the usual themes of wine, women and song (that's a Whitesnake song, by the way) and good times, bad times (Led Zepplin), they lend it a lightness and, dare I say it, delicacy.
It is true that some of their songs do go on a bit (they really should stick to the three minute mark). It is also true that they occupy the same space as Wolfmother and The Darkness, for good or ill, but let's face it, those bands are pretty fun. And this album is fun – it won't change your life, but it will cheer you up and remind you just how good a rock riff sounds and feels.
So maybe it will change your life. But please: sort out that apostrophe, yeah?
Rob Wright