Post War Glamour Girls - Feeling Strange
Posted by
vibrations
on 09-11-15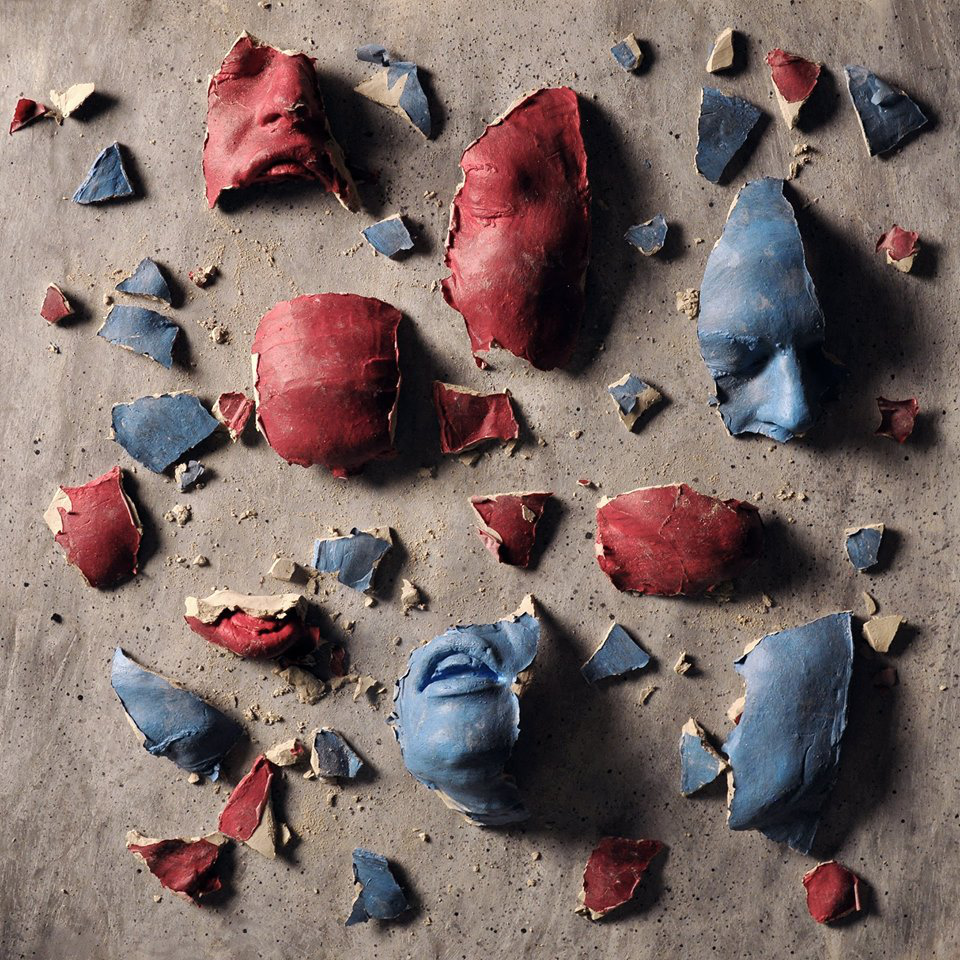 It seems Post War Glamour Girls have been prodding some of the new vesches in their moloko in the year and a bit since their debut, 'Pink Fur'. Whereas that record was full of controlled taut songs of urban decay demonstrating their command of brooding menace, 'Feeling Strange' feels well, more strange. At times it seems there's a bar brawl going on in their collective heads - 'Pink Fur' part two this is not. It is, however, lovingly demented.
The splendidly titled 'Felonious Punk' kicks things off nicely. Here singer James Smith grabs the listener by the lapels and delivers a splenetic rant so forceful you can practically feel flecks of spittle hitting your face. It's an astonishing vocal performance with the band matching his manic energy. I swear that in the space of one verse he channels the declamations of Mark E Smith, croons like Elvis, screams like Black Francis all the while maintaining the studied oddness of David Byrne throughout. Dizzying and disorientating, it is a caustic welcome to their world.
Sonically, there's some relief from the onslaught in 'Wax Orphans', which highlights another ace up their sleeve – the interplay between bassist Alice Scott's vocals and Smith's. It's also blessed with a killer chorus – in fact the whole album has choruses to die for, whether they're quiet and reflective such as on 'Gentle Is Her Touch' or in your face rants such as 'Southpaw Stance'. Altogether, there's more light and shade on this record than their debut -twisted, nervy songs that drill into your cerebal cortex. Musically and lyrically, they are superb and with every release they seem to building up their own particular world in much the same way that all your favourite bands have done. They demonstrate the nous and intelligence to build something that is wholly unique to them.
'Cannonball Villages', the album's penultimate track deserves special mention. It's an epic of despair and contempt driven by a gorgeous lumbering bass groove, layered by tense guitars and anchored by an immense drum sound. It's one of the best things they've done and one of the best things I've heard all year.
About three years ago I first saw Post War Glamour Girls supporting I Like Trains. It wasn't love at first sight. I just thought they made a grim racket. However, the more I saw them the more they got their hooks in me. Not only are they a blistering live band, their recordings are things of beauty. They make me feel strange and for that, I love them.
Alan Stewart