Smokey Bastard – Back To The Drawing Room
Posted by
vibrations
on 15-10-15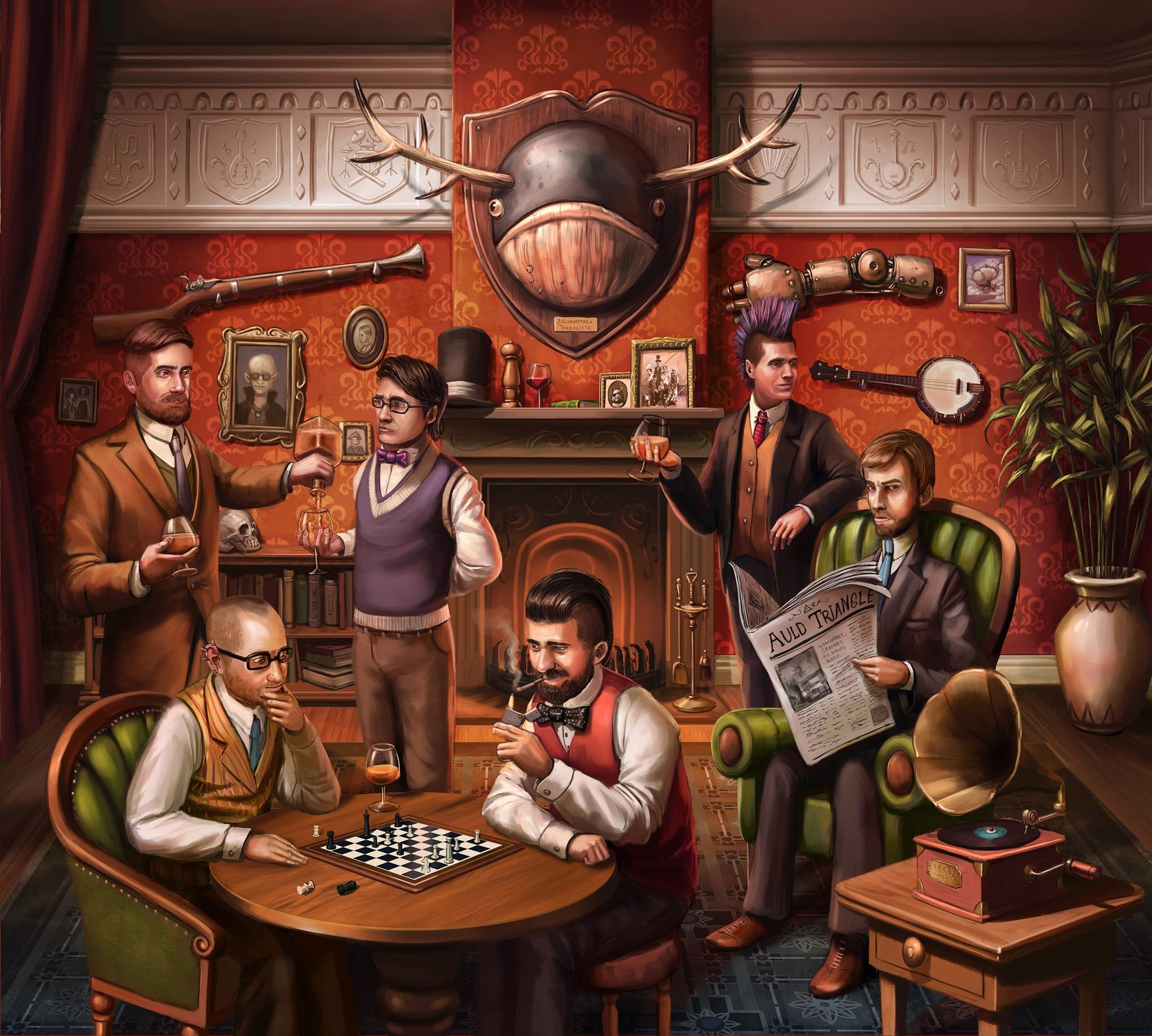 Think you've heard all there is to hear from Folk-Punk? Think again! 'Back To The Drawing Room', the third album from Reading based sextet Smokey Bastard, is far from the usual Pogues-gone-punk template that many within the scene have lifted from. What we have here is an absolute riot of frantic riffing, European sounding melodies and classically English folk vocals.
The problem with Folk-Punk is that it often becomes a little on the samey side and ends up being tolerable only on a belly full of Guinness. Not so with Smokey Bastard. You want songs with the potency of an airborne disease? They got 'em. You want scattergun riffs and polkas? Come on over, they've got 'em by the barrel load.
Take the classic Slavic tale of 'Baba Yaga' for instance where a mournful mandolin and melodeon gives way to a cacophony of hop-scotch inducing rhythms and anthemic singing. Its classic folk structure but the folkies ain't never heard anything like this! The most remarkable point of Smokey Bastard's output though is their uncanny ability to crank out a tune that's both melodic and dramatic at the same time. The songwriting quality is akin to Cardiacs or The Wildhearts at their very finest whereas the Eastern European styles favoured throughout draw obvious but well intentioned comparisons with System of a Down at their spine-tingling best.
'Rotter' and 'Screens' are the best examples of the band's ability to go from light-speed dance to pared back dramatics that'll make the hairs stand up on the back of your neck as much as they will make you want to throw yourself round with gay abandon.
At times there's almost too much going on to quite comprehend what a terrific album 'Back To The Drawing Room' is but take it from me that you'll be humming it back after the first listen, checking to see when you can catch them live and then spinning it again immediately after. It's a flagon and a half of folk, a tankard of punk and one of the most entertaining and engaging 45 or so minutes of soaraway rock music you'll hear all year.
Rob Fearnley