Irk, Those Delta Wolves, Black Ocean, Hailballs - EPs
Posted by
vibrations
on 06-09-15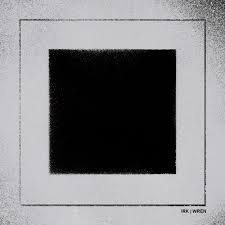 Irk & Wren – Irk | Wren (Split EP) (Self release)
Leeds mathy noise rock trio Irk's four tracks are two sub two minute songs ('A Dead Elephant' is like being repeatedly punched in the face by a pilled-up boxer, while 'Life Pervert' is a spoken word piece that highlights the singers best quavering serial killer voice), sandwiched between longer workouts that ably demonstrate the bands trademark overdriven bass and welting drums fuelled grind-outs, with closer 'Cibo per Gattini' in particular taking a great deal of pleasure in its shrieking, hammering noise. The band wisely try not to tether their music to anything like a clear structure, but just let it stomp around where it will. By contrast London quartet Wren provide three tracks of lugubrious and belligerent doomy sludge metal that stick very much to that template – opener 'Arise' acts as suitable opener for the more weighty and substantial 'Before the Great Silence' and 'An Approach', both of which clock in at over six minutes. While not playing anything startlingly original, the band are fantastic at combining weight and slow dynamics to form a hard, compressed tension.
Steve Walsh
More info here www.facebook.com/irkbandand here www.facebook.com/Disciplesofwren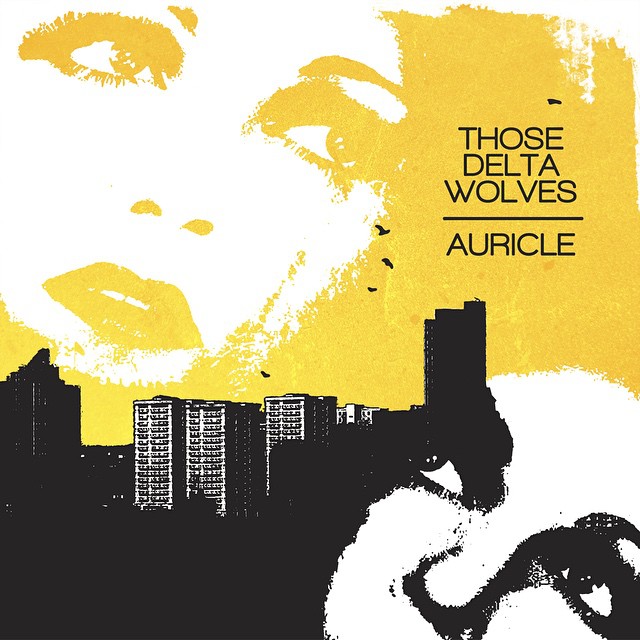 Those Delta Wolves – Auricle (Self release)
Here's an odd one. The band's debut EP 'Fire Is Spreading' offered a promising start, with four songs that worried away at a raw garagey blues sound ripe for development. This second release represents a peculiar backstep with a single extraordinary step to the side. Opening track 'Hide and Seek' kind of picks up where the first EP left off and is an efficient enough stomper but sounds like the band are already trying to shave off the rough edges that appealed so much on the debut. The backstep is 'SGMC' ('sultry gentleman midnight caller', apparently) and is just awful. A song that sounds like it is was written as some kind of half arsed pastiche of 70's Glam Rock and pulled out of a drawer just to fill space on this release. The lyric is just crass – "Loving you is like tasting honey/You just leave me craving you more/Love me, love me, woo lick it, lick it/Sultry gentlemen midnight caller's gonna get you out of this rut" delivered with all the squeezed dry passion you expect from a creepy 'sultry gentleman midnight caller', whatever the hell that is. Anyway, the whole enterprise is salvage by the closing 'Yellow King', which is quite simply magnificent. It's an epic, kind of gothic metal that builds remorselessly and packs much more in that its mere four minutes should allow. It sounds like a song written with a clear purpose and intent, the ambiguities in the lyric (is it a love song? Or a sword and sorcery quest? Who the fuck is the 'Yellow King'?) add to rather than detract from the overall impact. Those Delta Wolves are either very confused right now, or poised on the brink of something great.
Steve Walsh
More info at www.reverbnation.com/thosedeltawolves
Black Ocean – That Place/Sabotage (Self release)
While this Harrogate quartet couldn't be accused of doing anything wildly original, in the world of workman-like alt-rock you'd be hard pushed to find a more efficient band. If this seems like damning with faint praise, the direct, stripped down route the band take has to be delivered with utter conviction to make it work at all, and Black Ocean pump enough frazzled desperation into their tunes to make them work. Opener 'That Place' uses its three chords with admirable economy, the guitars leaning heavily into the song to make sure its stays straight and true. The longer 'Sobotage' introduces more dynamics but keeps its sights fixed firmly on target. The breakdown ends abruptly, the erupting roil including a guitar that sounds like it's squealing, with pain or pleasure it's hard to tell.
Steve Walsh
More info at www.facebook.com/BlackOceanBandUK
Hailbails – H.B.E.P. #1 (Ginhouse Records)
Leeds trio Hailbails (Michael Rossiter guitar and vocals, David Broad bass and backing vocals and Bruce Renshaw drums) ably demonstrate that rockabilly shouldn't just be regarded as an early stop on the Heritage Trail of Rock and Yoot Culture. The four tracks here (all Rossiter originals) squeeze themselves into just over ten minutes and do a good job of exploiting the lewd and licentious impulses that fuelled 50's rock n roll and kick started all this shit. Opener 'Down In A Hole' rolls amiably by, but the EP really takes off with 'Rocket Ship' and 'Wild Fire', both of which fizz and spark like firecrackers, Rossiter's machine gun delivery suiting the stripped down and suitably suggestive language ("Well, she wake me up at half past twelve/Ask for me go back to bed again/She's like a drug and she got me hooked/We'll be messing in the back of the club/She's a wild fire…WILD FIRE!" 'Wild Fire'). Despite its title, closer 'You Set Me On Fire' takes its foot off the gas but seethes with frustrated lust. The slightly polite delivery on these recordings would hopefully translate into a gloves off rockabilly punch live.
Steve Walsh
More info at www.hailbails.co.uk