Singles Bar: Karl D'Silva; That Fucking Tank; Peter & Louisa; People As Places As People; Bloodshake
Posted by vibrations on 22-02-16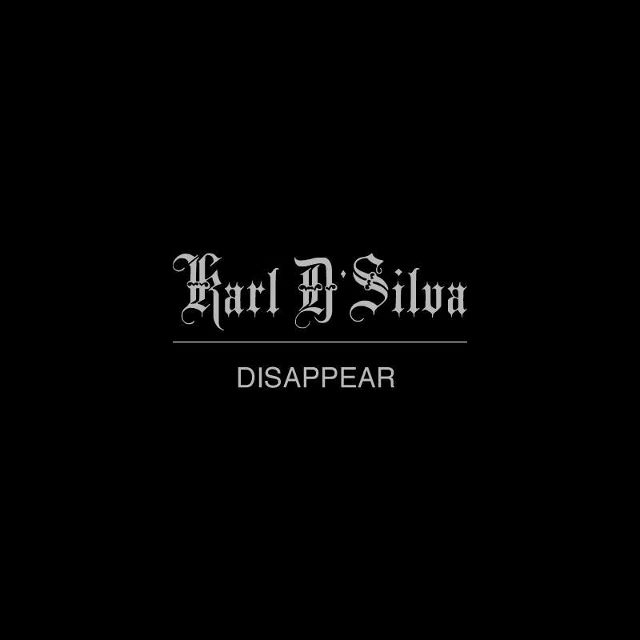 Karl D'Silva – Disappear (Self release)
Karl D'Silva normally plays a particularly 'challenging' style of alto saxophone in free jazz, improvisation and noise rock settings (more recently as a member of the utterly terrifying Drunk In Hell), so its disorientating to report that left to his own devices he can come up with a monumental piece of spine tingling, hair raising electro pop like 'Disappear'. The sky sawing guitar and thumping drums that erupt at the beginning don't let up for the entire song, while D'Silva's surprisingly boyish voice charts the kind of lyric and melody that just lays on layer after layer of yearning heartbreak and anguish. The song is an earworm of such gigantic proportions that I defy anyone not to play it again as soon as it's finished. Several times. OK, realistically a song that's quite explicitly about death and dying ("In the final breath/Do you see my face…..Where do we go/When time runs out….Where do we disappear") is unlikely to be embraced by the dimwits that inhabit the shallow World of Pop, but by any definition of the term, this is exquisite Pop Music. Play it loud and sing it to the fucking stars.
More info at https://soundcloud.com/karl-dsilva-290551752/disappear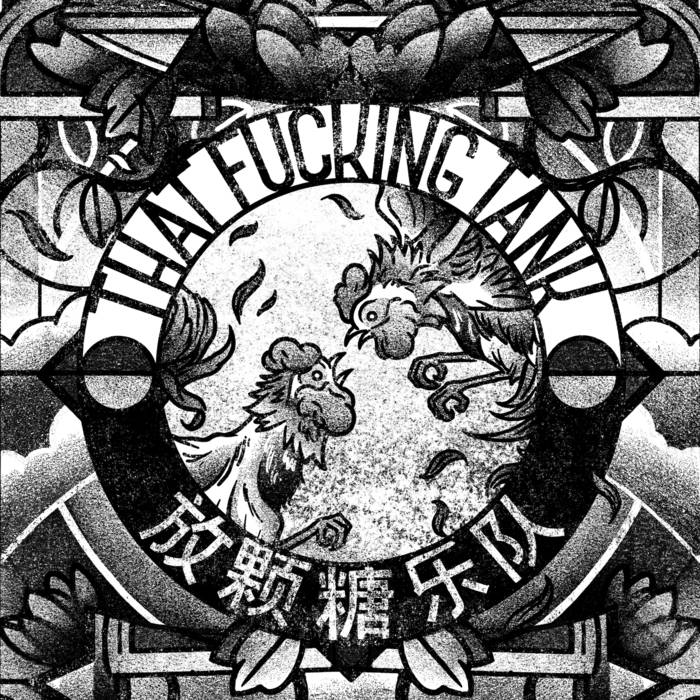 That Fucking Tank – China Tour 7" (Gringo Records/Hot Salvation)
So called, presumably, because of ver Tank's recent short tour of China, but other than the rather fetching sleeve design depicting fighting cocks and some Mandarin script, there's nothing else about it related to that country. The old school physical release weighs in with two tracks around the four minute mark, the first, 'Chumbawambanger' (fnar), is (hush my mouth) merely TFT by numbers, while the B side (yup, proper designated as such), 'Pigeon Club', pushes the TFT envelope further by, weirdly, simultaneously bringing to the fore the duo's 70's Prog-ish leanings and the dance element that's always been part of their music anyway (wanna bet?). So, a rasping guitar and punching drums intro gives way to a distinct funky groove and ends in big landscapes of sculpted sound carved by Messrs Abbott and Islip. Best of all, though, is the download only extra track, a remake/remodel job on 'Chumbawambanger' done by Cowtown guitarist Jonathan Nash in his solo Game_Program guise. Nash does a proper filleting exercise on the track, using a few basic elements from the tune to create a wholly new piece of music that busts its own groove.
More info at http://gringorecords.limitedrun.com/products/561510-that-fucking-tank-china-tour-7and www.facebook.com/hotsalvation/
(Editor's Note: That Fucking Tank contacted us to point out that this single release was in fact specifically designed to be taken by the band on their recent tour of China, and as such had quite a lot to do with that country, contrary to the impression given by the review. As Tank followers will know, the band recently unveiled an entirely new set (from which the two tracks are drawn) and the single represented a highly portable method of providing the suitably gobsmacked, we trust, audiences in China with a chance to leave with an appropriate souvenier. We are happy to set the record straight, and the writer has spent half a day in the stocks being pelted with eggs and cat litter as punishment for failing to check his facts properly.)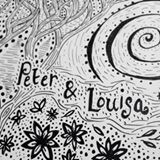 Peter & Louisa – The Mill (Self release)
Hailing from Leeds and Huddersfield, Louisa Westney and Peter Fletcher (for it is they) seem to specialise in original songs that draw heavily on traditional folk idioms without merely copying them, or being mawkish or overly nostalgic. Fletcher's intricate finger picking guitar work combines well with Westney's nicely accented voice to tell a tragic tale of a married woman imagining release and fulfilment in adultery. "I saw him again this morn/As I looked out to the blue light of dawn/Down the lane and then up the hill/Each day he passes on his way to the mill". OK, so not many people trudge to 'the mill' at dawn these days, and elsewhere "I'm out hanging clothes in the street/With the little ones around my feet" sounds positively lethal, but the song is a spare, sparse depiction of the eternal story of a body trapped in domestic drudgery seeking release in an erotic indulgence they know will never be theirs - "Oh my hand is taken but my heart it wanders free/Heaven knows I am where I should be/How I long for him…..". OK, so it's not Last Tango In Paris, but….
More info at https://soundcloud.com/peterandlouisa/the-mill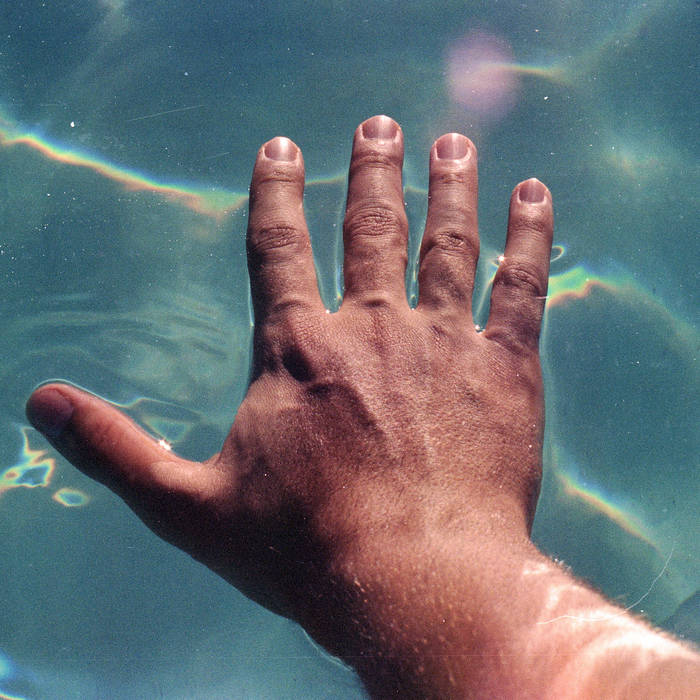 People As Places As People – For the Time Being (Self release)
Although billing itself as an EP, the three tracks on this release average 10 minutes plus each, which makes it potentially longer than a Guided By Voices double album. Still, we are talking Post Rock here, so we have to factor in healthy dollops of Scale. And Ambition. Opener 'Preta' starts with a delicate and simple chiming guitar theme which is subjected to different tones, levels of attack and harmonic variation across its allotted ten minutes in much the same way that classical compositions do. It's to the bands credit that the dynamism and invention in the arrangement and execution of it hold the attention throughout. 'Because That's The Only Time There Is' goes for the alternating quite/loud format but apart from some nicely abrasive guitar work it's a plod through a standard and thoroughly overworked Post Rock template. Closer 'Dutch Boats' settles back into gentle guitar intricacies, before dropping a vertiginous closing coda of suitably epic proportions made of slashing, chopping overdriven guitars and whooshing feedback that builds to a crushing, claustrophobic climax. The band don't push at the boundaries of established Post Rock styles but everything is excellently played and recorded.
More info at https://peopleasplacesaspeople.bandcamp.com/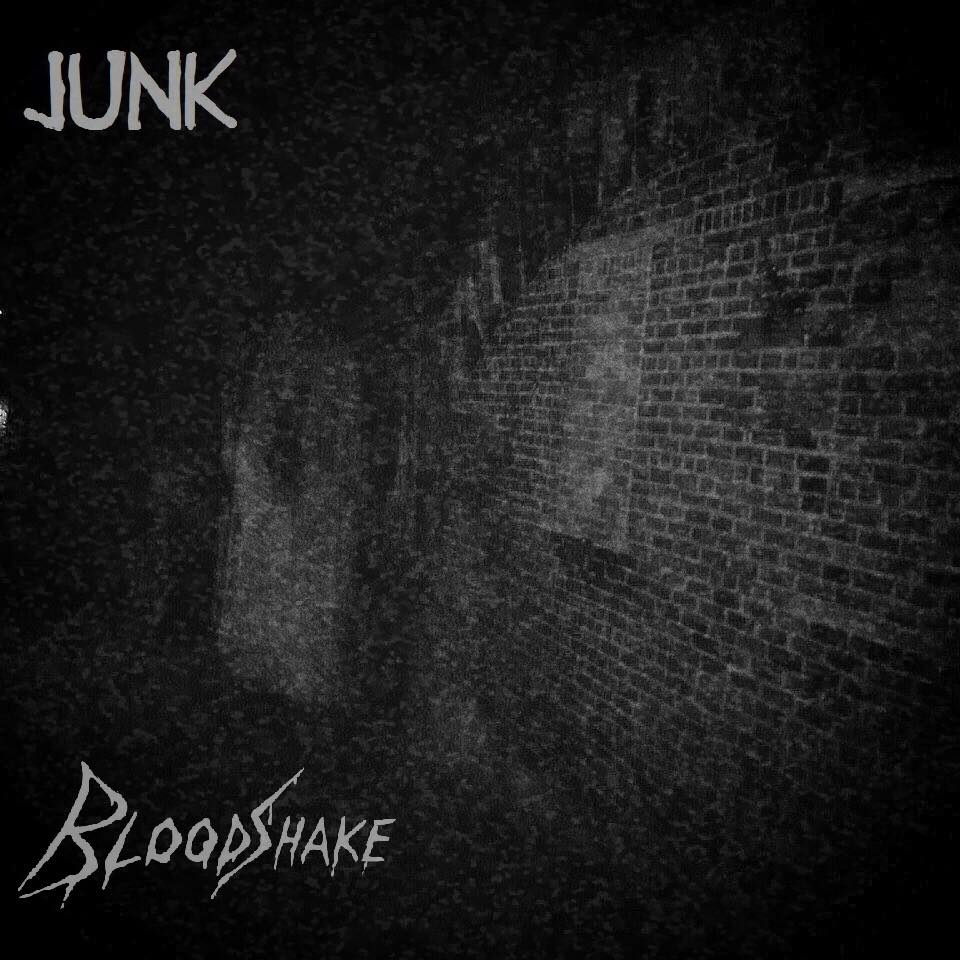 Bloodshake – Junk (Self release)
You would hope that the louche sexual ennui and stoned lassitude that suffuses this three track EP is the product of an acute songwriting imagination, and that this scuzz guitar rock trio from Halifax are not drawing their inspiration from Their Real Lives. Opener 'Moral Hangover' sets the tone; a loping, nodding out guitar grind through the disjointed detachment of a junky life - "Her mouth is dry/From the drugs she used/Her hair's kinda messed up/Like a burning fuse…..She spent the night/A moral hangover/She took off her clothes/Extremely far from over/How long does this take/For it all to end/Now she's in my bed/I try and half pretend….". Phew. 'Fear' ups the tempo considerably and at least ventures outside ("Take a walk out where will I go/In the dark where I don't know/Through the slums of a shitty town/Where all the hope just crumbles down….") while 'Live Alone' goes back inside and just wallows in misery and self-pity ("I'm alone/I wish I was dead/I wish I was dead/I wish I was dead/What more can I do….."). Kids eh? Who'd have 'em? Fortunately there are enough signs that there's a confident songwriter at work here to make this much more than a mere wallow in pointless teenage angst – the way 'Fear' confidently dispenses with a chorus; the clipped, punchy lyrics that come across like reportage; the way the last third of 'Moral Hangover' hammers a droning riff like a mind stuck in junk. And we can only hope that the feebly recorded guitars take on bigger, dirtier proportions when these songs are played live. Debut of the week, if we had such a thing….
More info at https://soundcloud.com/bloodshakeband