'A Divorce Before Marriage' - Directed by Matt Hopkins and Ben Lankester
Posted by vibrations on 10-11-16

Screened as part of the 30th Leeds International Film Festival 2016 at Hyde Park Picture House.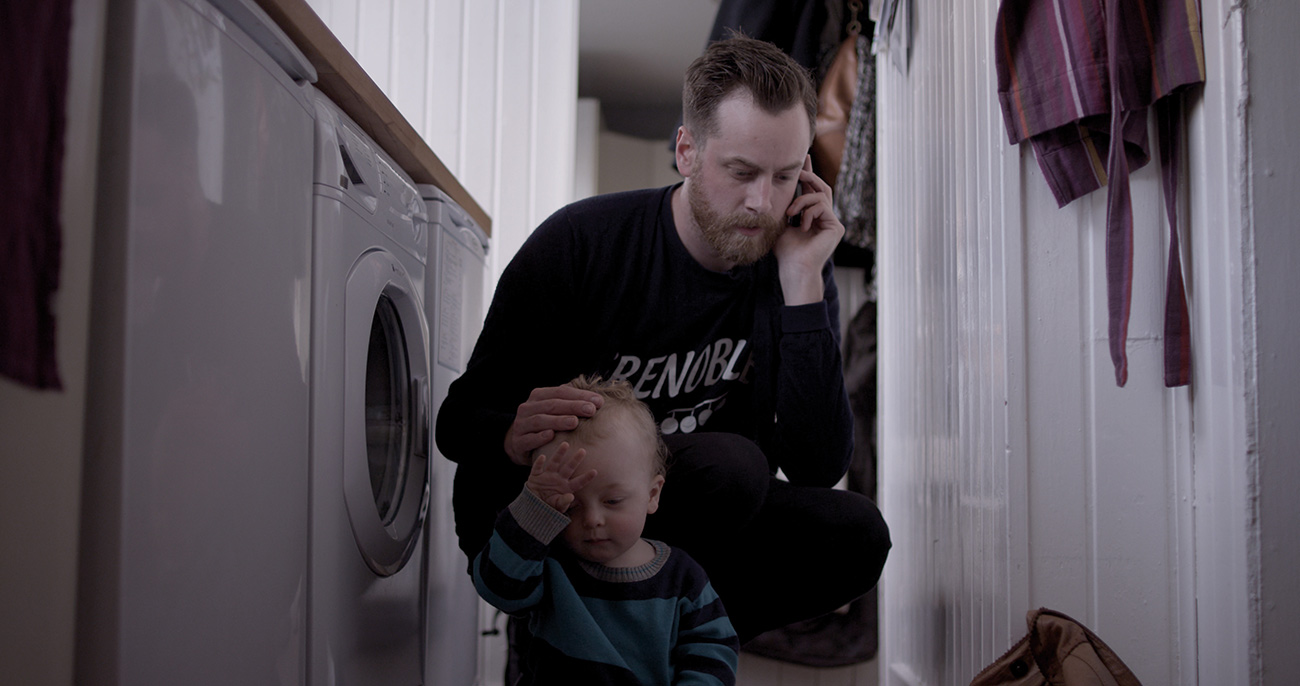 Having opened in 1914 and being one of the earliest surviving purpose built cinemas in the country, the Hyde Park Picture House seems the perfect place for the Leeds premiere of 'A Divorce Before Marriage' – Matt Hopkins and Ben Lankester's documentary about local heroes I Like Trains. Not only is the cinema ornate, stately and steeped in history, much like the band's music, but in the past it has often struggled to survive through changing times – again much like the band itself. It's a testament to the spirit of both that we're here tonight. One other notable thing about the building is its tiny, tiny toilet facilities and its here, about ten minutes before the screening, while I'm jammed between two strangers at the urinal and staring straight ahead that I hear the familiar baritone of singer Dave Martin remark in the toilet queue that having already seen the film, it feels weird watching himself on screen. Well Dave, it's not as weird as the situation I'm currently in, where the subject of the documentary I'm about to watch pontificates on the strange nature of being in said documentary while I'm trying to have a pee. Mind you, I can over think things.
At this point I should declare an interest – I am a huge fan of I Like Trains and have been looking forward to this film for some time. Filmed over a four year period it traces how the band adapt to the changing circumstances after the collapse of their label Beggars Banquet and how they cope in the less secure financial environment they find themselves in. It's more of a post-2008 crash and post-music industry collapse film than a post-rock one. And there's a lot of over thinking by everyone involved.
It opens with some wonderful live footage of the band. Bathed in red light they hammer their way through perennial set closer 'Spencer Percival'. Guitars sway and weave, drums are pounded; audience and band's heads nod in unison – everything you want from an alternative rock show. It looks and sounds amazing. Brief titles explain the band's situation - how they were tipped for great things but then in 2008 their label folded and their brief turn as full time musicians came to an end. It fades to black and then the next thing we see is Dave Martin in quite different surroundings - a harshly lit, bland council office where he's stuffing envelopes and taking messages over the phone. It seems he can't quite understand how he came to be there.
The main focus of the film is the self-release of their third album 'The Shallows'. Everyone in the band hopes that this will be the one that enables them to give up their jobs and return doing what they do full time. Bassist Alistair Bowis observes that the group is the most important thing to him and there's always the dilemma that evolves around finding employment where he can take a month off to tour or record. You get the feeling there's a lot riding on this one for everyone. Unfortunately, it doesn't work out like that. Gigs are well received at home and abroad but Guy Bannister, the band's guitarist, acknowledges that even though there are plenty of people wanting to see them, they just can't live off the music. This realisation prompts a lot of soul searching as life and careers get in the way and the band becomes less important and, for a while, it seems there may not be a band at all.
One of the major strengths of 'A Divorce Before Marriage' is that Hopkins and Lankester have shot this film beautifully and pick out details that linger in the mind. The city often appears at dawn or dusk – commuter time- as cars and trains ferry the population to their day jobs. Somehow they even manage to make Leeds' ring road appear haunting. The single camera observational approach also throws up some surprises- touring is made to look like the most mundane experience ever. A world of monotony where everyone is either humping heavy gear around or isolating themselves by staring at a phone screen. In one poignant moment in a European dressing room, Dave Martin learns via text that his son has just taken his first steps.
The film also avoids many of the clichés of the music documentary. We're not taken down the well-worn path where the band spend ages navel gazing and then mount a triumphant return. Instead, the time scale of the shoot lends itself to documenting the band members' growing acceptance of their situation and their maturity in realising that it may never be as it was but that doesn't have to mean giving up. There's still a lot of music to be made - not least this film's gorgeous score - but it can also live alongside parenthood and a career. As Dave Martin observes towards the end – despite all the disappointments he views himself as a very lucky man.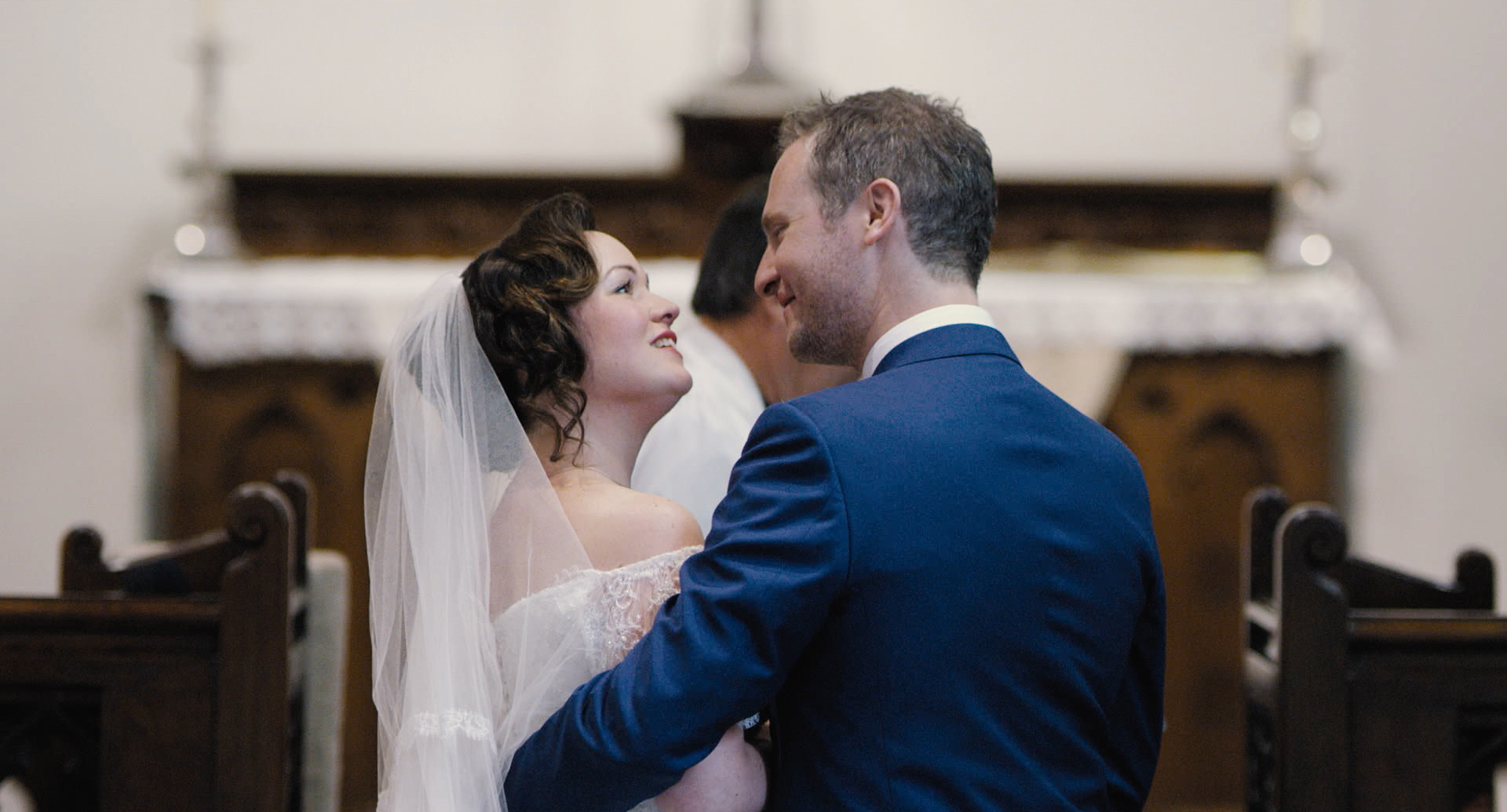 'A Divorce Before Marriage' is a thoughtful and moving examination of how, in a world where few people pay for music, a band can survive and create. If there's one small criticism that could be made it is as, Martin pointed out in the Q & A session after the screening that, 'being in a band is more fun than the film suggests'. However in the detailing of computer screens, clocks, commuter trains and deadening office spaces it also prompts the audience to recognise that our work obsessed environment is unfulfilling and avenues of escape become more and more important. As of a fan of the band I'm looking forward to their next show headlining the High and Lonesome festival. As a fan of contemporary British cinema I'm looking forward to what Matt Hopkins and Ben Lankester come up with next. This is their first feature length documentary and it's a seriously impressive piece of work that deserves to find an audience outside of ILT obsessives.
Alan Stewart
I Like Trains headline Saturday's High and Lonesome festival at The Brudenell Social Club on Saturday 19th November.