Beartooth – Leeds Deeds and Needs
Posted by
vibrations
on 18-10-15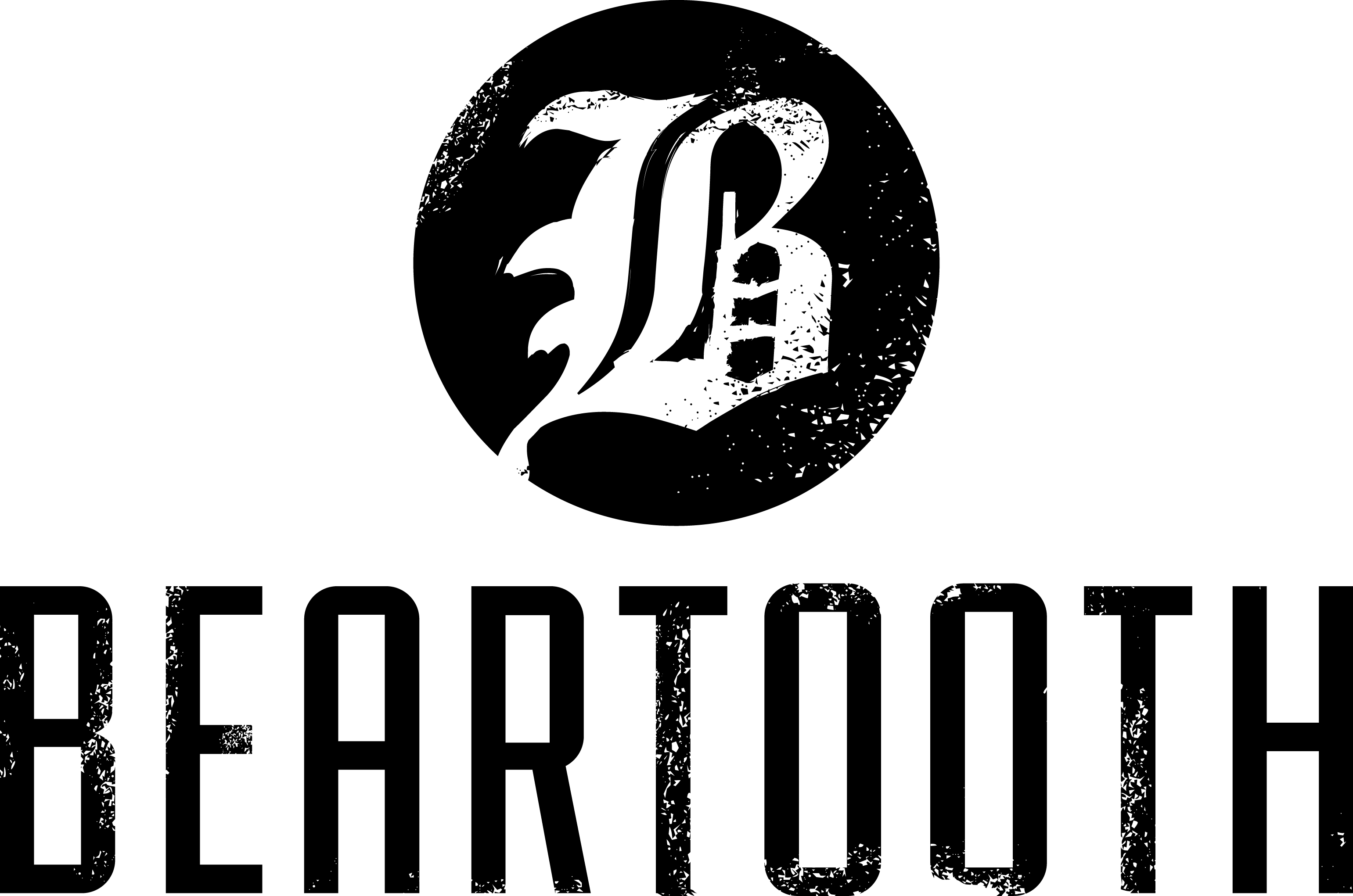 Though this has been a long time in coming, back at Leeds festival I got a chance to chat to Cameron (guitar) and Caleb from Beartooth. Looking a little the worse for excessive amounts of travel, we decamped to the press tent to have a quick chat before they hit the stage later that day (probably after a bit of a rest)…
So this is your fourth visit to the UK this year so far?
Caleb: … yes. We did Slamdunk… Download… and this…
And you were on the Kerrang tour too, so this is your third visit to Leeds?
Cameron: Yes… We've played here many times in the last year…
What keeps in bringing you back?
Caleb: The sunshine… I don't know, it's just great, people come out for us, very respectful, definitely enjoy it a lot, which is very cool… we just love being here.
And it has been a very good year for you – you got named as one of the best screamers this year…
Caleb: Yeah… I just like to shout a lot... I don't really know what I'm doing, I just like to do it.
Do you embrace the metalcore tag, or do you want to go cleaner?
Caleb: I don't really care. I don't really have a genre I want to be in, I just want to write music that I enjoy, see how it goes…
Cameron: Rock music…
You've been nominated for best new band by Metal Hammer and Kerrang, but you've been around since 2012 – how do you feel about being called a new band after three years?
Caleb: I guess in the lifespan of the average band we're still pretty fresh – we've got one record… I'll take it.
Mariachi El Bronx and Bronx are playing on the same line-up – would you consider having CLASS, or another band you're in on the same bill?
Caleb: I haven't done anything with CLASS for a while…
Cameron: Yeah… depending, depends on the bands…
Caleb: Singing two sets in one day is so hard, so I'd only want to do that once… as long as I'm not singing, I don't really care. I would play guitar for a band and then sing… that would be fun.
I suppose being at a festival gives you that kind of space to move around, but which do you prefer, the big festival scene or the more intimate setting?
Caleb: I love them both, but it just depends on the show – it's either a good show or a bad show, and rarely a festival is a bad show, but small shows are awesome too.
Even though you've spent a lot of time in this country, do you ever get a chance to see any of the country?
Caleb: I get to see a lot of venues… we see a lot of green rooms and parking lots… it'd be cool to see a bit, but we rarely have time. That's the reality of touring.
You get to play before Bury Tomorrow today, and you were with them at Slamdunk – looking forward to seeing them again?
Caleb: I've known them for years, we're good friends…
Cameron: We split a bus with them so… we're close.
Caleb: They're great – love them to death. We're gonna watch them and Cancer Bats.
Planning to watch anyone else?
Caleb: Are Refused playing today? Gonna watch them.
The EP and full length were both done entirely by you, Caleb – with the band setting up a new dynamic, will it be a joint operation or still a solo project?
Cameron: It'll still be Caleb, writing the rock hits… cranking them out…
Caleb: It's how it started… I just wanted it to be my baby and write my songs. I've been writing… nothing like serious, not planning a new album, I don't really know when that's going to happen, but I've got stuff up my sleeve…
Beartooth return to the UK in November… though this time they're not playing Leeds. Boo.
Rob Wright